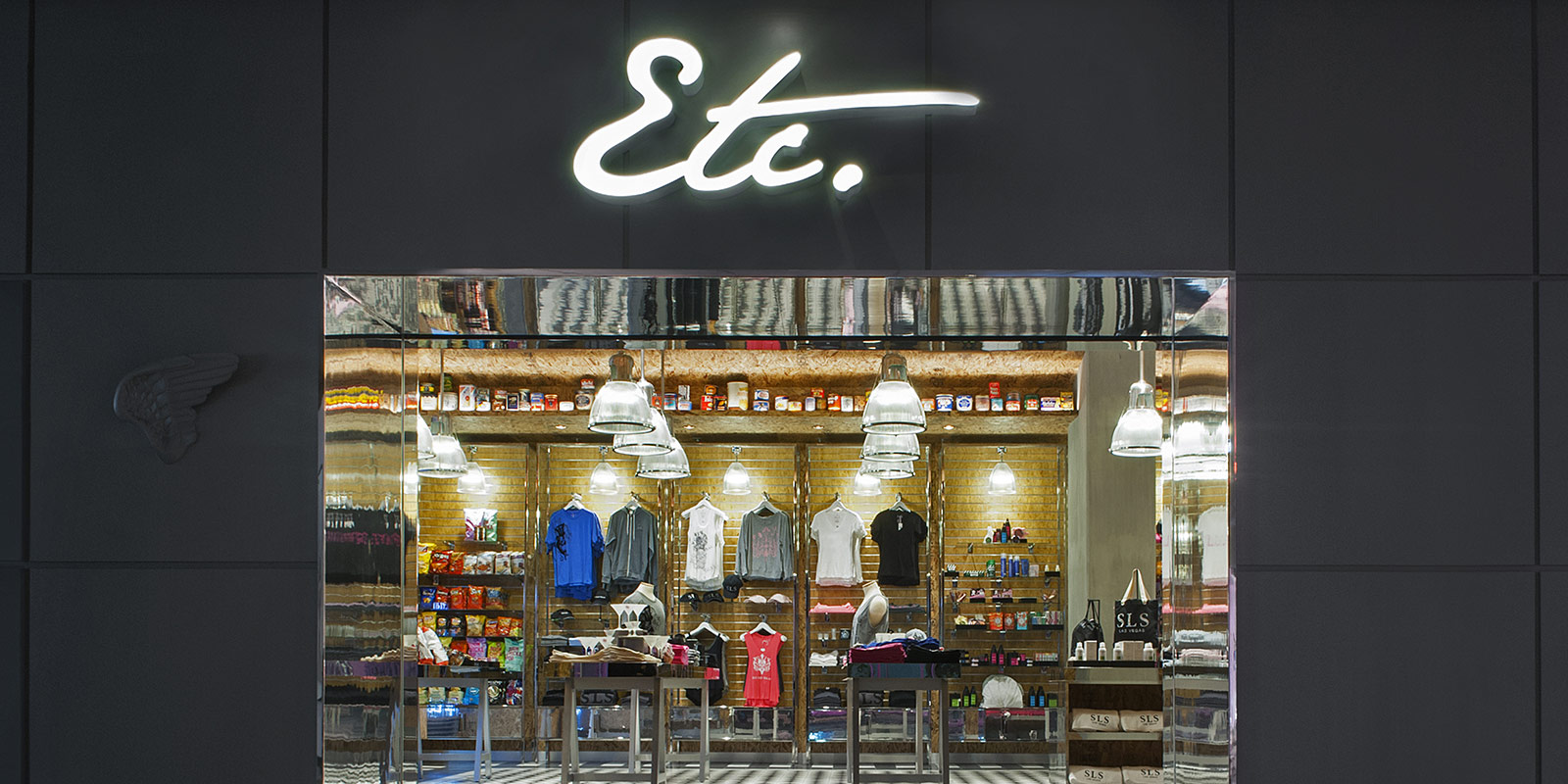 Retail
Pop. Culture. Clothes. You can find outlets offering anything you may need while at SAHARA Las Vegas - gifts, keepsakes, souvenirs, and accessories. We're here for all of your whims and needs.
ETC.
Conveniently located near the lobby, this store is for those seeking everything from a toothbrush to a salty snack, logo souvenirs and so much more. ETC. has what you need when you need it.
HOURS

Open Daily 24 Hours
SAHARA HERS
Offers chic apparel and accessories for the sophisticated shopper who desires red carpet-worthy brands. Offering sought-after labels in contemporary women's fashion.
HOURS
Sunday – Thursday | 10:00 AM – 8:00 PM
Friday & Saturday | 10:00 AM – 10:00 PM