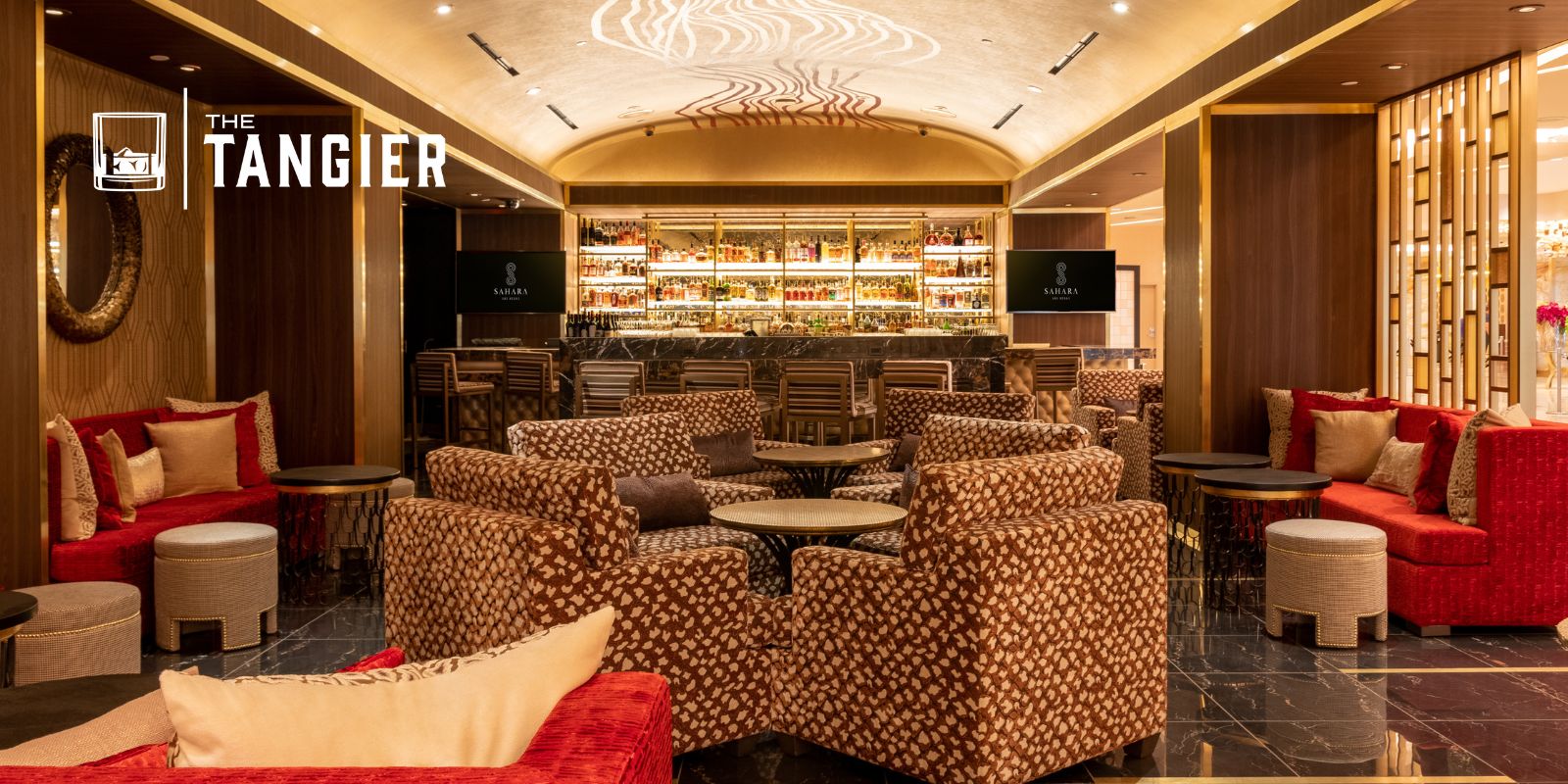 The Tangier
Where classic and retro meets modern and vibrant! The Tangier offers more than 200 brown spirits including world-class selections of bourbon, scotch, and cognac. Conveniently located near the hotel lobby, The Tangier is the classic Vegas lounge you'll want to hangout with your favorite drink without missing any of the action!

Refreshments & Snacks Available
Wine, Beer & Classic Cocktails
Located in the hotel lobby
---
FEATURED COCKTAILS
Available Every Day In February | $14 Each
In Good Passion – Silver tequila, Velvet Falernum, passionfruit purée, Orgeat syrup, lemon juice and lime soda
Sin City Martini – Vodka, peach schnapps, cranberry juice, strawberry purée and lime juice
Sippin' Pretty – Whiskey, gingerbread syrup and chocolate bitters

MONORAIL TICKET HOLDER DISCOUNT
Available Daily | 3PM – 2AM
Simply show your monorail ticket to a team member at The Tangier to redeem 20% off your order.

SANGRIA SPECIAL
Available Daily | 3PM – 2AM
For all of the sangria lovers out there, we've got you covered!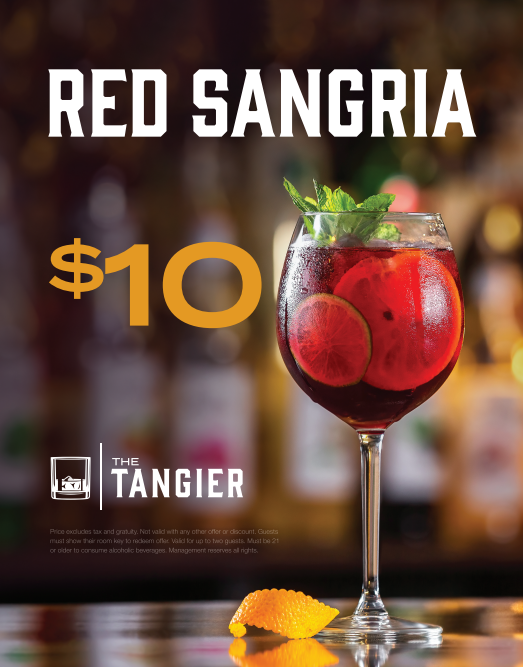 ---
CAN'T MISS FEATURED BOTTLES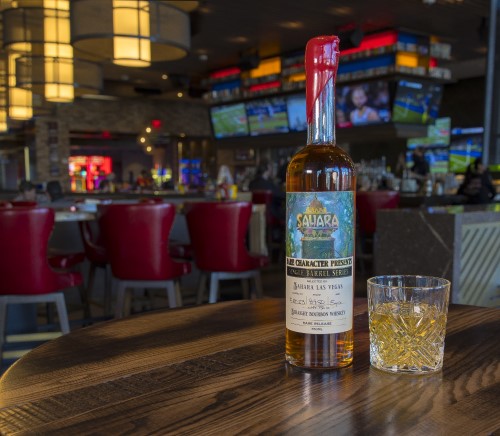 SAHARA Rare Character Presents Bourbon

Introducing the first edition of the SAHARA Rare Character Presents Bourbon. This is a high rye bourbon with over 51% corn mash and a high 35% rye percentage to round out the sweetness of bourbon with some spice! Its 89.5 high proof (44.75% ABV) makes it not only great to sip on its own — it's also high enough to go great in a cocktail. This bourbon has been aged for 5 years, giving it some great vanilla and caramel flavors to accompany the light red fruit nuances on the front.

This is the first marque of a series of SAHARA Bourbons — a one-time production, so once it's gone, it's gone. This first label has a very limited total of 240 bottles and will also be in the signature old-fashioned at Tangier Lounge while supplies last. Get a taste today! Available by the drink at all SAHARA Las Vegas bars or by the bottle at Chickie's & Pete's

2016 Blanton's Straight From the Barrel Bourbon
Originally launched in 1984 under the guidance of the distillery's master distiller Elmer T. Lee, Blanton's bourbon has become one of the most sought after bottles on the market today. Blanton's Straight from the Barrel is the cask strength variant of Blanton's, which as the name implies, is bottled un-filtered and un-cut. This bottle came from barrel no. 1441 and was dumped on 8-1-2016. This particular barrel was bottled at 133.2 proof. Blanton's SFTB is not available in the United States and is only available for purchase in select international markets. The mash bill ratios for this bourbon are not disclosed, however it uses the Buffalo Trace Mash Bill #2, which is said to be 12-15% rye.

Nikka Gold & Gold Samurai Edition
Originally, the limited Samurai Edition of Nikka Gold and Gold was only available for travelers at limited locations, making it an extremely rare find. The only places where you could get it were Haneda or Narita airport, both located in Tokyo.
HOURS
3PM – 2AM | Open Daily

Gallery