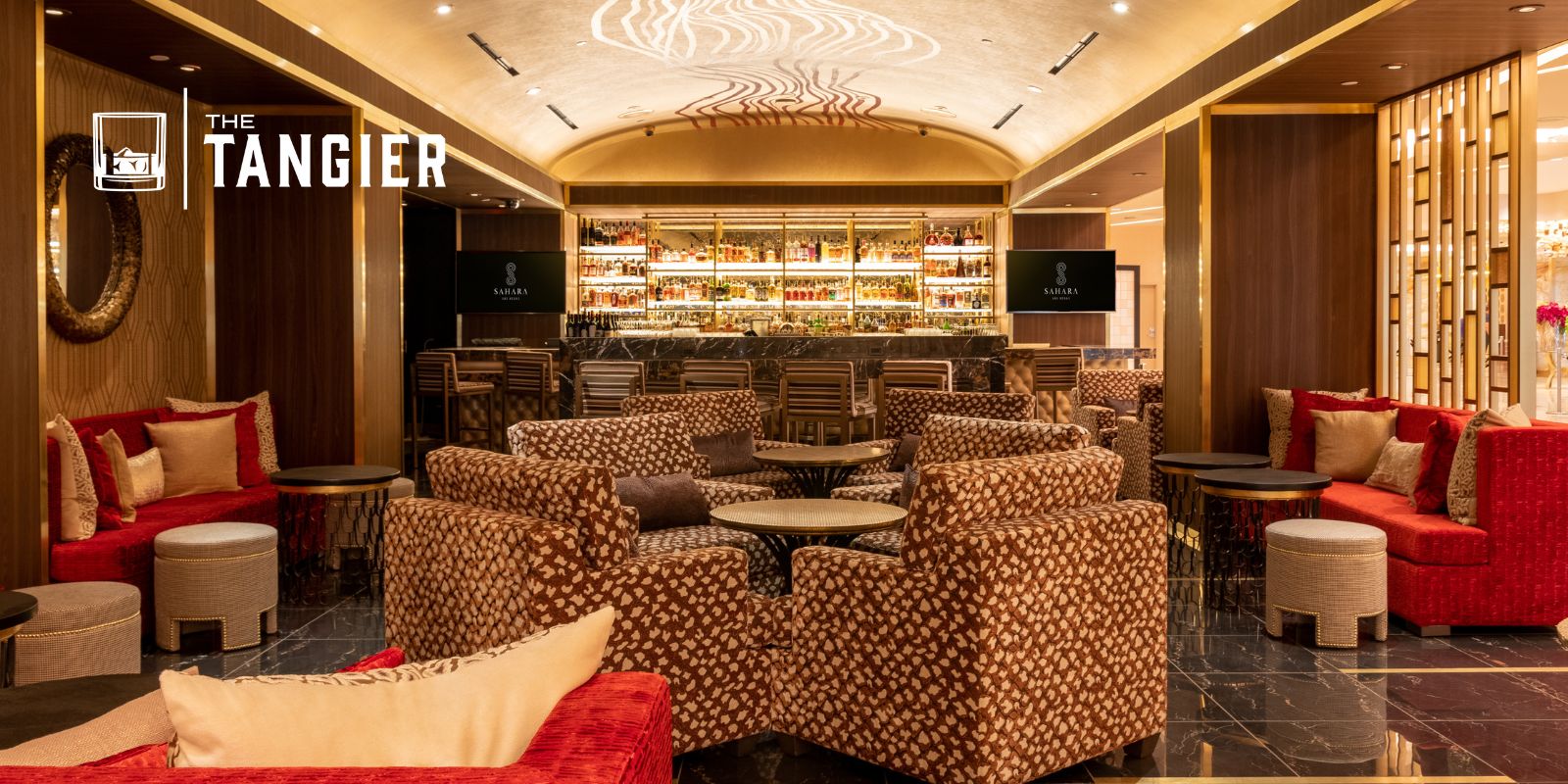 The Tangier
Where classic and retro meets modern and vibrant! The Tangier offers more than 200 brown spirits including world-class selections of bourbon, scotch, and cognac. Conveniently located near the hotel lobby, The Tangier is the classic Vegas lounge you'll want to hangout with your favorite drink without missing any of the action!
Refreshments & Snacks Available
Wine, Beer & Classic Cocktails
Located in the hotel lobby
---
FEATURED COCKTAILS

September & October | $14 Each
Berry Spice – 1800 Tequila, Monin Vanilla Spice Syrup, Lime Juice, Blackberry Puree, Q Grapefruit Tonic
Magicalicious Martini – Tullamore D.E.W. Irish Whiskey, Stout Syrup, Baileys, Owens Espresso Mix
Players Punch – Bacardi Rum, Giffard Lychee Liqueur, Strawberry Puree, Pineapple Juice, Lime Juice
---
FEATURED SPECIALS

SANGRIA SPECIAL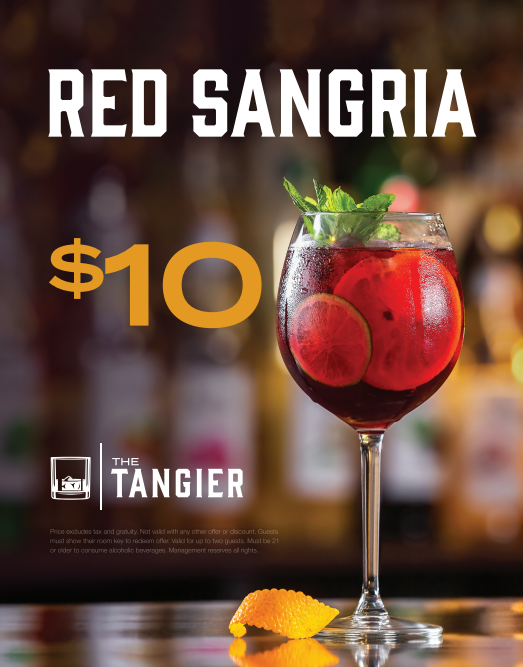 Available Daily | 3PM – 2AM
For all of the sangria lovers out there, we've got you covered!

MONORAIL TICKET HOLDER DISCOUNT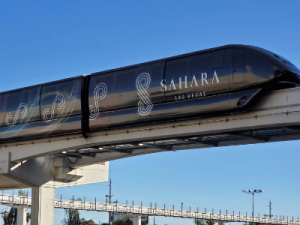 Available Daily | 3PM – 2AM
Simply show your monorail ticket to a team member
at The Tangier to redeem 20% off your order.

FEATURED BOTTLES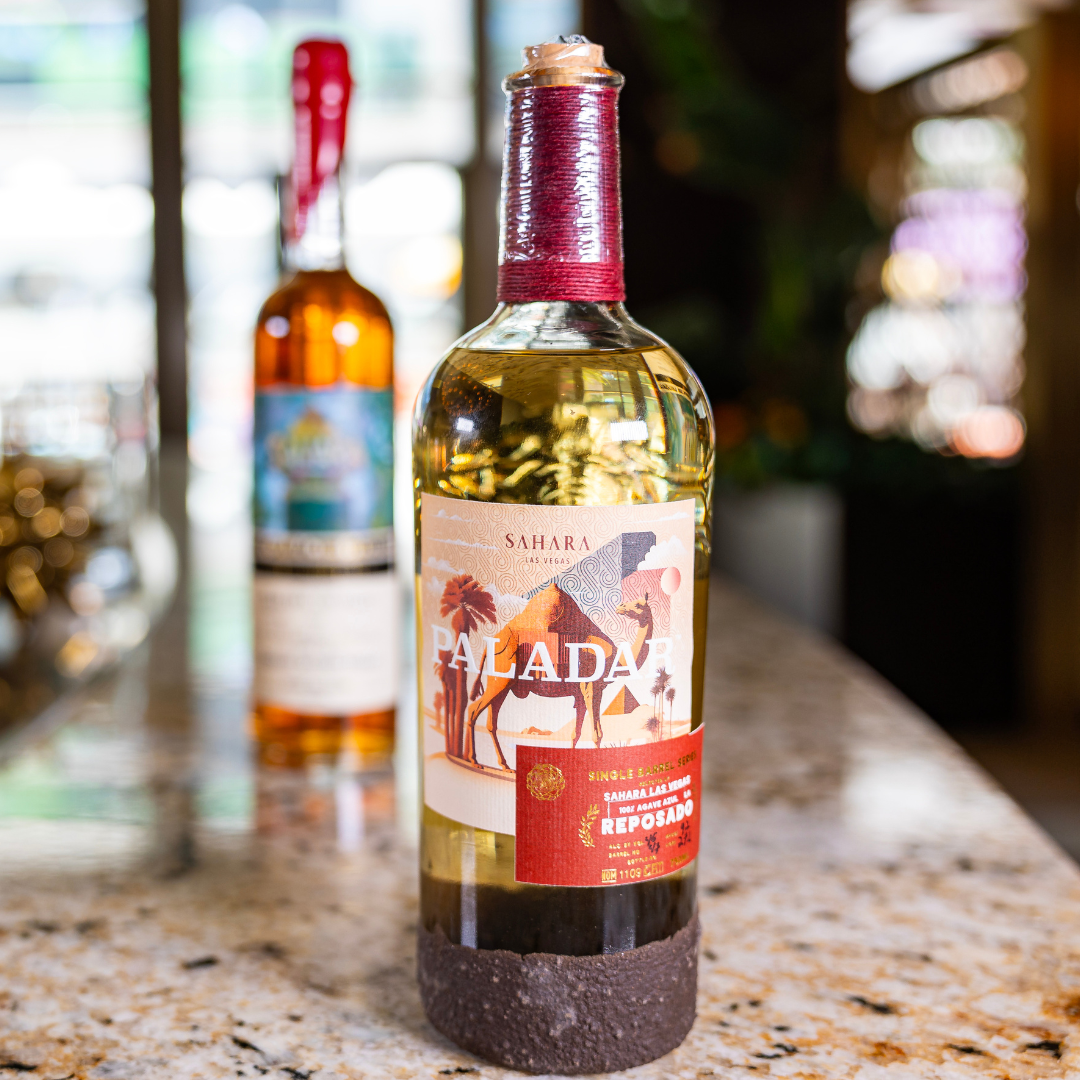 SAHARA Paladar Tequila
SAHARA Las Vegas introduces its latest addition to the Single Barrel Series, the Partida Reposado Tequila. This cask strength single barrel tequila packs a punch at 92 proof and is the only overproof aged tequila available. It's the first barrel of its kind to be released in the state and only 1/5 to make it to the first set. This additive-free tequila is a joint venture between SAHARA and Orendain's of NOM 1109. Using only the finest 8-year-old blue weber agave from family fields with volcanic soil, this Reposado tequila was extra aged for 14 months. Each bottle is hand-dipped in the volcanic soil of SAHARA's agave fields, showcasing unique packaging. This limited-edition barrel can be found exclusively at Chickie's & Pete's, CASBAR, and The Tangier, while supplies last. The Partida Reposado Tequila is priced at $100 per bottle and offers tequila lovers a one-of-a-kind experience.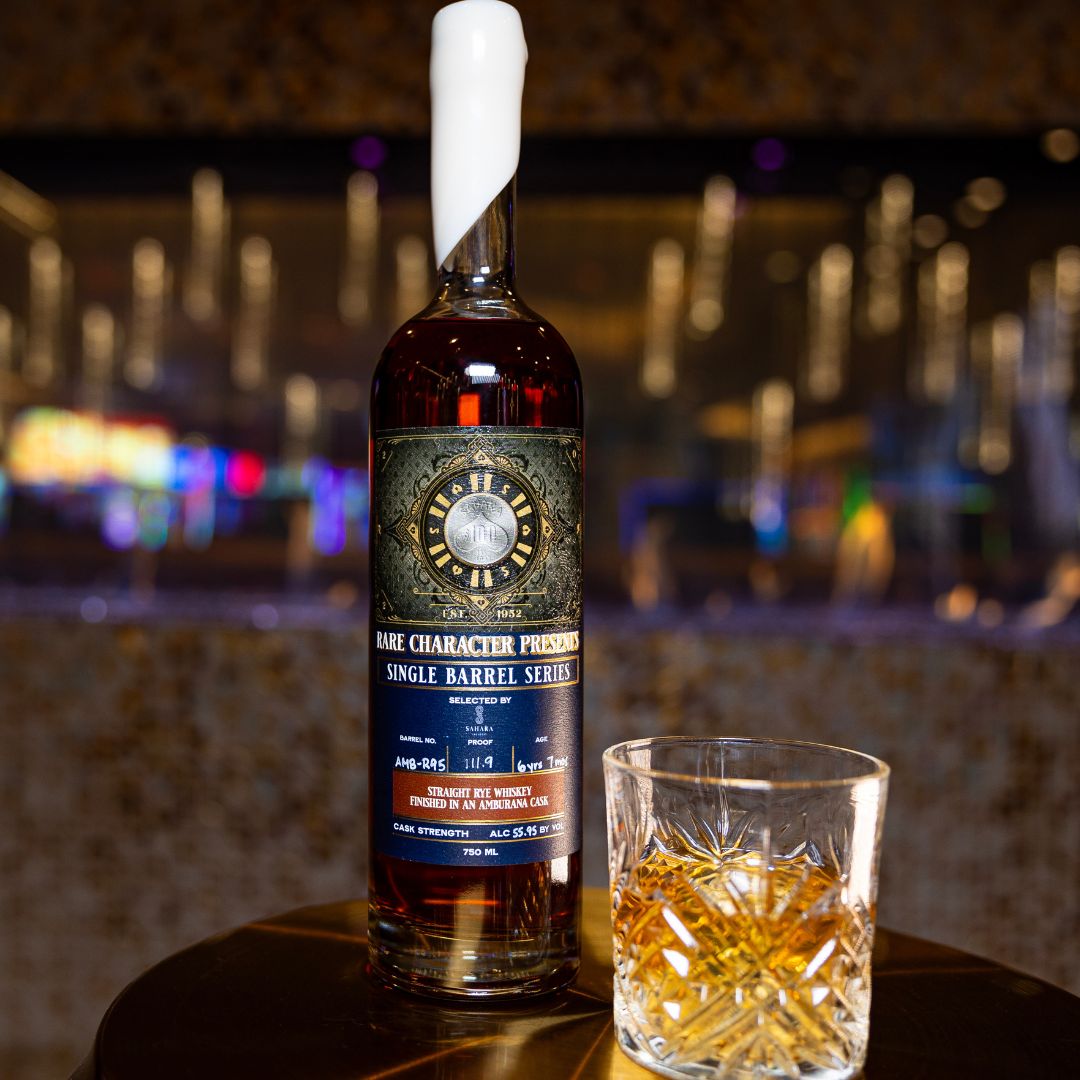 4th Edition Rye Whiskey
Calling all bourbon lovers! Series Four of SAHARA Rare Character Presents Bourbon has hit the bar. This 4th Edition Rye Whiskey comes in at 111.9 proof and aged for six years. It consists of 51% rye and 44% corn to highlight some sweetness to the spicy characteristics of rye. This particular whiskey was aged in American oak then finished in Amburana Oak, which is native to Brazil, giving it notes of baking spices such as cinnamon and vanilla. The limited-edition barrel is available at Chickie's & Pete's Crabhouse and Sports Bar, CASBAR Lounge and The Tangier while supplies last.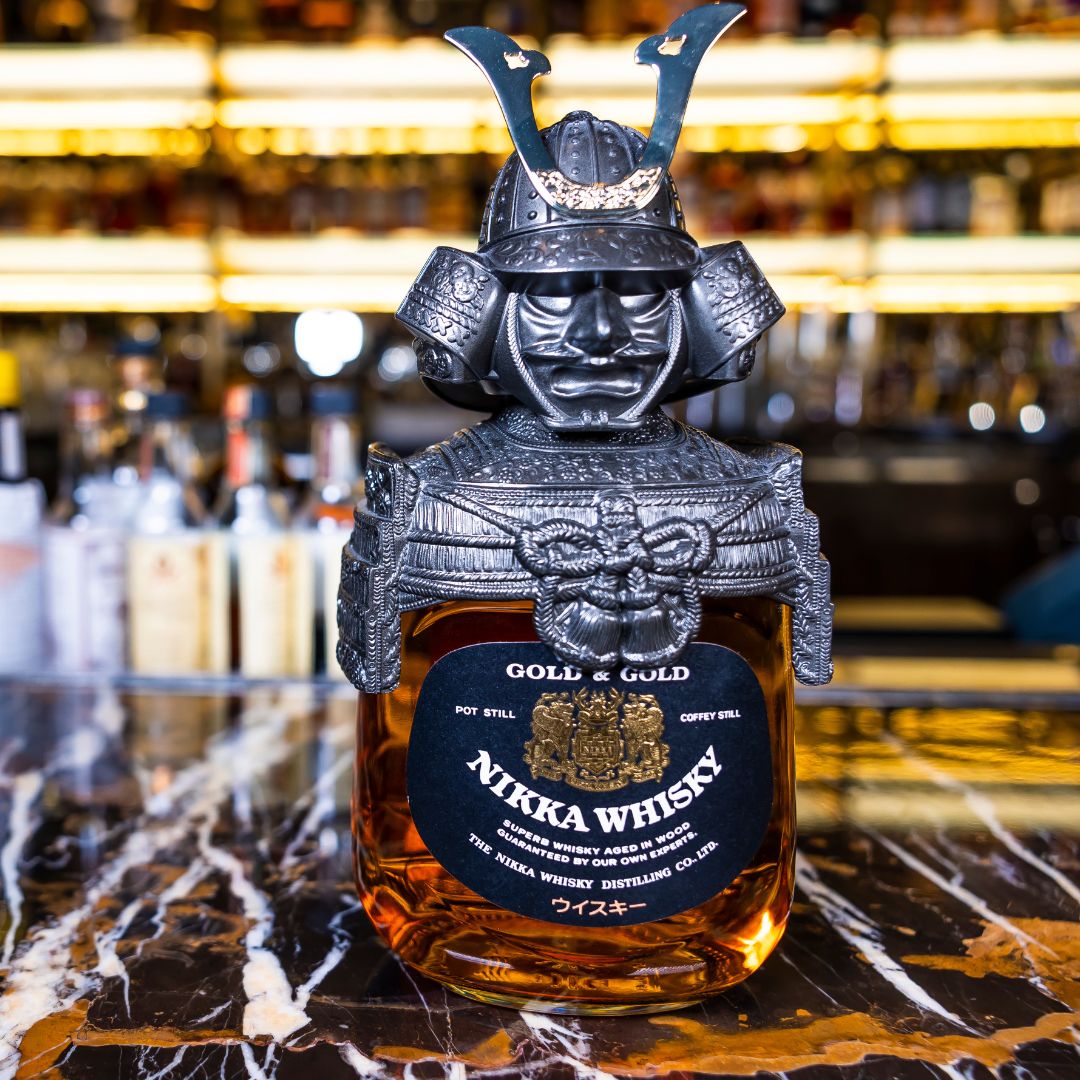 Nikka Gold & Gold Samurai Edition
Originally, the limited Samurai Edition of Nikka Gold and Gold was only available for travelers at limited locations, making it an extremely rare find. The only places where you could get it were Haneda or Narita airport, both located in Tokyo.
HOURS
3PM – 2AM | Open Daily

Beer Specials | $8
Corona Extra
Modelo Especial
Gallery