The Noodle Den
Unique & Authentic
Chef Guoming "Sam" Xin's The Noodle Den features his popular hand-pulled noodles and dumplings and boasts an array of traditional Northern Chinese dishes, with a demonstration kitchen for guests to see Chef Sam's team at work creating savory works of art.
Meet Chef Sam


Chef Guoming "Sam" Xin is renowned for his hand-pulled noodles and as the founder of the popular Noodle Man restaurant concept.

Chef Sam began his career more than two decades ago in ZhengZhou, China where he opened his first restaurant, Noodle City. He received his certification as a Senior Noodle Technician in Beijing before heading for the bright lights of Las Vegas.

In the more than 22 years since moving to the U.S., Chef Sam has held senior roles at some of the destination's finest resorts and restaurants including Wynn Las Vegas, The Cosmopolitan and Caesars Palace. In 2015, he launched Noodle Man in Las Vegas, a newly imagined Northern Chinese culinary concept featuring Chef Sam's famous hand-pulled noodles.

Check Out These Videos!
DINING HOURS
5PM – 11PM | Sunday – Thursday
5PM – 12AM | Friday + Saturday

MENUS

TO-GO ORDERS
Mobile ordering is available for pick-up during business hours.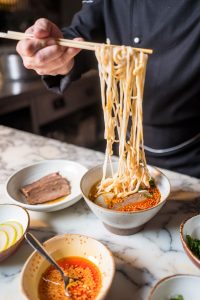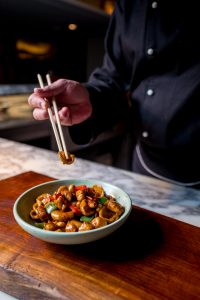 Gallery