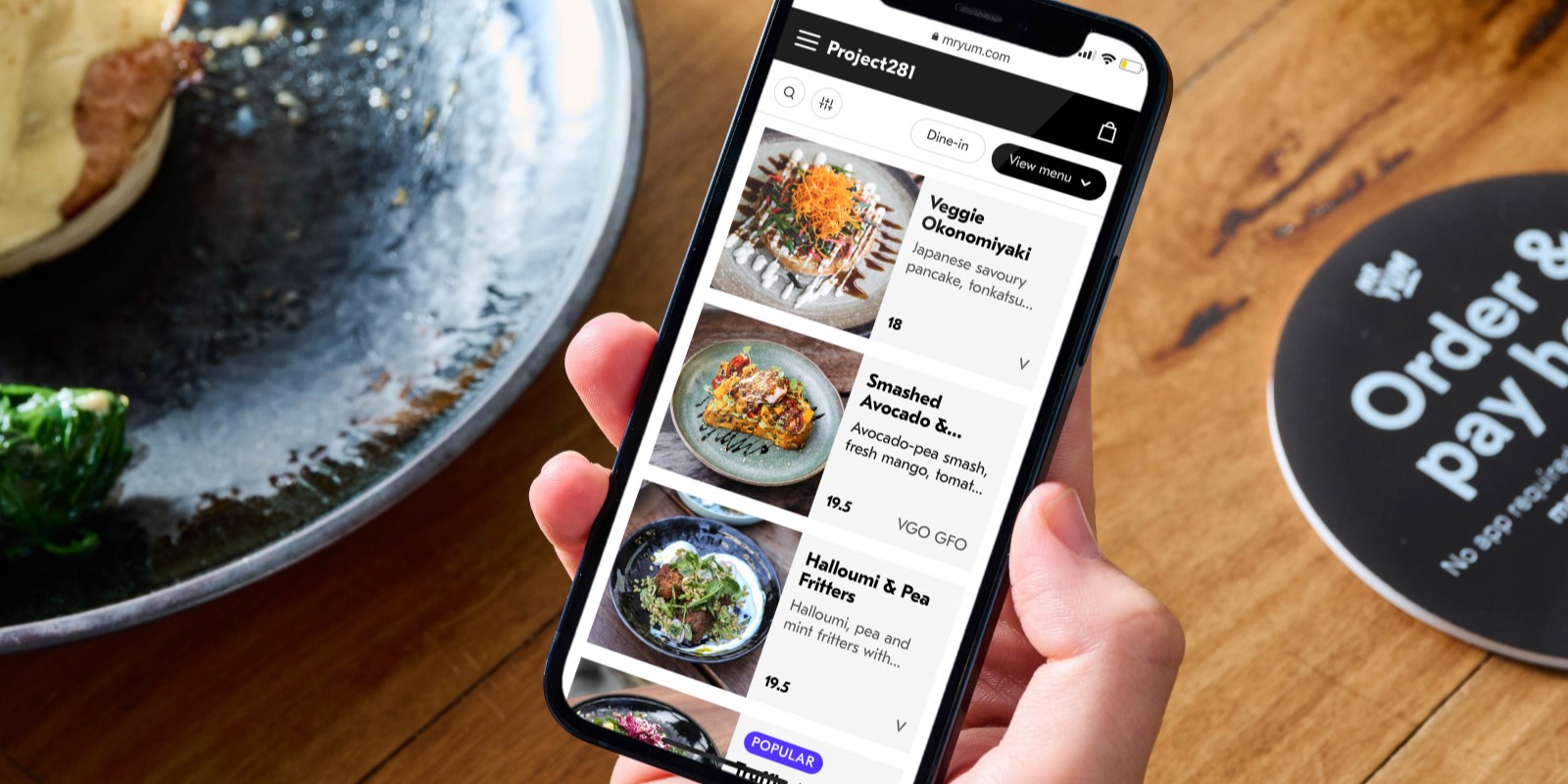 Mobile Ordering
SAHARA Las Vegas is pleased to offer easy and convenient mobile ordering, now available at Uno Más Street Tacos + Spirits and Zeffer's Café!
SAHARA Las Vegas announces their multi-venue partnership with Mr Yum, the burgeoning mobile menu startup born out of Melbourne, Australia. Through this partnership, SAHARA Las Vegas becomes the first property in Las Vegas to offer the innovative in-venue digital ordering technology, as well as one of the first in the United States.
This addition marks the latest hospitality innovation spearheaded by SAHARA Las Vegas as the property continues to set the new standard for guest experience. Now available at Uno Más Street Tacos + Spirits and Zeffer's Café, Mr Yum allows guests to order directly from their smartphone for takeout or in-venue dining right at their table. As guests are seated at their table, they will find a QR code that can be scanned with their smartphone and will direct them to the restaurant's digital menu. From there, guests are able to customize their view of the menu with language translation, ingredient definitions and dietary filters. Mr Yum allows guests to place their order and pay for it from their phone with no apps or downloads necessary.
"We're thrilled to continue to elevate our guest experience at SAHARA Las Vegas. These advanced technologies are setting the stage for the next era of hospitality. Digital ordering and payment availability are standard in many other countries, so we're proud to introduce this technology here in Las Vegas," said Anthony Olheiser, SAHARA Las Vegas Vice President of Food & Beverage.
"Australia opened up from COVID-19 ahead of the rest of the world, and we're proud to bring our tried and tested technology to Las Vegas and launch with an innovative group like SAHARA Las Vegas. What started with Magic Mike Live in Sydney, Australia will now be an experience for thousands of guests at SAHARA Las Vegas," said Kim Teo, CEO of Mr Yum.
Digital ordering through Mr Yum is available now at Uno Más Street Tacos + Spirits and Zeffer's Café. Additional venues throughout the resort will be added in the coming months, such as pools, bars, and MAGIC MIKE LIVE Las Vegas.