Restaurant Week At Bazaar Meat
Join us for Restaurant Week!
Wednesday, June 16, 2021 – Friday June 18, 2021 | 5:30 PM – 10:00 PM
Since 2007, more than 5 million meals have been provided for those in need through Restaurant Week. Bazaar Meat is proud to partner with Three Square Food Bank in support of the Las Vegas community.
Dine with us at Bazaar and experience our amazing Restaurant Week menu. Some of our faves this year are the Cotton Candy Foie Gras, American Wagyu/Black Angus Skirt Steak, and Tres Leches cake; and yes, we have options for all of our vegetarian friends too!
So grab a date, a friend, or a group of coworkers and pop on over to Bazaar. We look forward to seeing you there!

RESTAURANT WEEK MENU
$80/person
$5 donated to Three Square
Wine Pairing $39/person
Cotton Candy Foie Gras | Crispy amaranth
Bagel & Lox Cone* | Dill cream cheese, Salmon Roe
Gazpacho Estilo Algeciras | Tomato, cucumber, green bell pepper
Lucia Salad | Caesar Dressing, Anchovy & Crouton
**********
American Wagyu/Black Angus Skirt Steak | (Rosewood, TX) Rosemary-mustard sauce
Papas Canarias | Wrinkled potatoes & mojo verde
Setas al Ajillo | Button Mushrooms, garlic, nasturtium
**********
DESSERT | Tres Leches cake, fresh berries
COMPLEMENT YOUR MENU WITH
AN ADDITIONAL COURSE
Kobe Eye of the Rib* $65/oz
"Vaca Vieja" Mindful Meats Ribeye* $45/6oz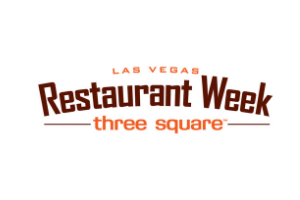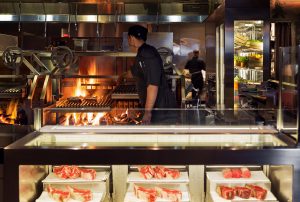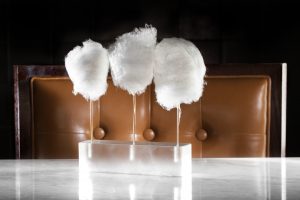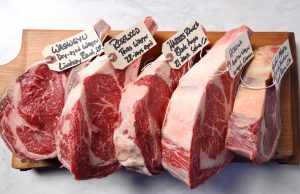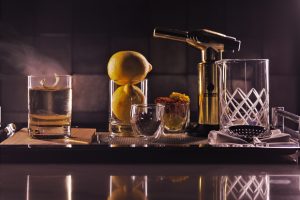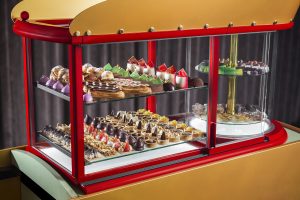 *Consuming raw or undercooked meat, poultry, seafood, or eggs may increase your risk of foodborne illness