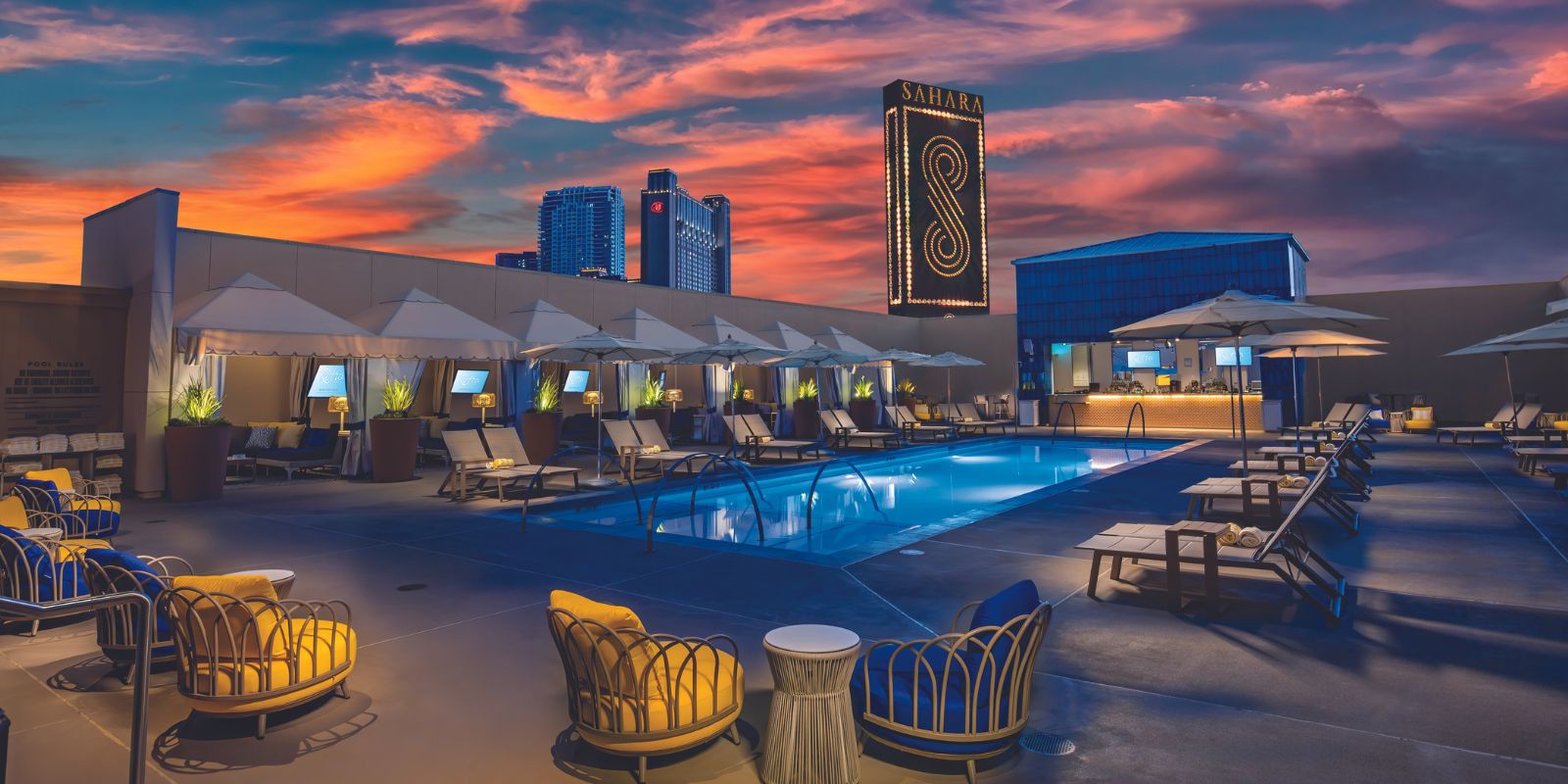 Retro Pool
Dive Into Weekend Fun
This poolside lounge is a haven for weekend sun worshippers. Offering glamour, comfort, and fun in an intimate environment every weekend.

ELEVATE PRIDE POOL PARTY
Saturdays 11AM – 6PM

In partnership with Las Vegas PRIDE, we're opening our doors to an inclusive, off-the-rails soirée that'll have even the most seasoned partiers feeling the energy! Gather your besties, don your most playful swimsuits, and let's make a splash at the only rooftop bash on The Strip worthy of the LGBTQIA+ community.

Gallery