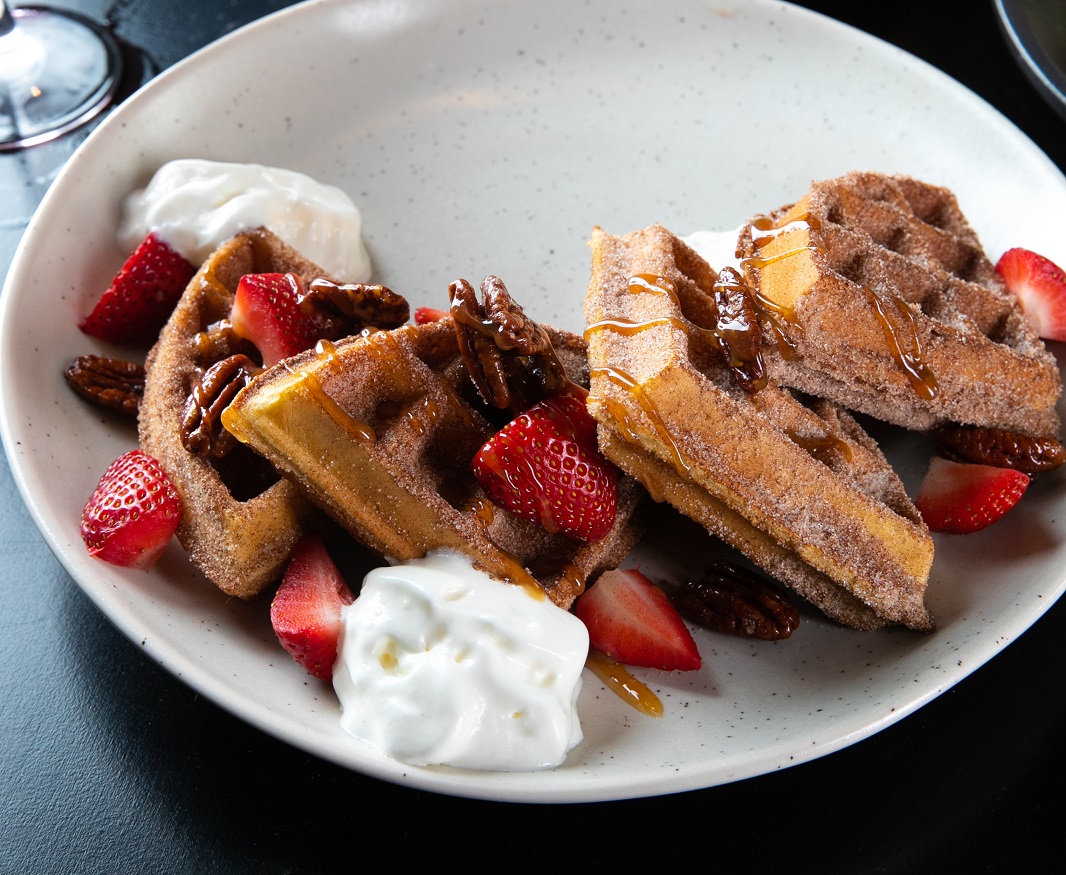 SAHARA Las Vegas Foodie Guide
The Ultimate Foodie Guide to SAHARA Las Vegas
If you, your food-crazed friend, or family member has a day at SAHARA Las Vegas and is eager to experience the best food and drink we have to offer, you have to be strategic. We put together a food guide of SAHARA Las Vegas' must-dine, must-eat, and must-drink secrets for our hungry visitors.

Zeffer's Café
SAHARA Las Vegas's American brunch spot Zeffer's Café boasts breakfast and lunch classics with a unique twist. It is a fantastic spot for brunch or an early start to your day. If you dine here, you have to try our Churro Waffles and Chilaquiles Tostadas. 
The Churro Waffle is a fan favorite among our guests. Waffle lovers and people who have a sweet tooth love this dish. It has cinnamon sugar, candied pecans, strawberry, caramel & whipped cream.
Did you have a wild night out in Las Vegas and are looking for something to pick you up? We suggest our Chilaquiles Tostadas! It is a delicious and hearty breakfast egg dish. It has corn tostada, eggs, chorizo, tomatillo, cotija, radishes & pinto beans.
Uno Más Street Tacos + Spirits
Are you a fan of tacos and margaritas? If you are, then Uno Más Street Tacos + Spirits is a must-try restaurant for you. Uno Mas was voted as having the best margarita by The Las Vegas Review-Journal. We recommend Dole Whip Margarita with their Shrimp Xni-Pec Tacos.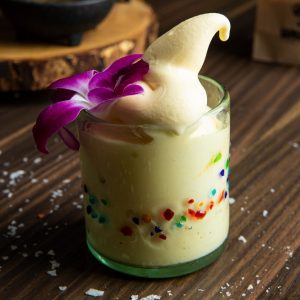 Our guests love our Dole Whip Margarita. It mixes a pineapple-flavored sweet treat with some high-quality tequila. If you're looking for a more traditional margarita, the bartenders at Uno Más are the experts at crafting margaritas.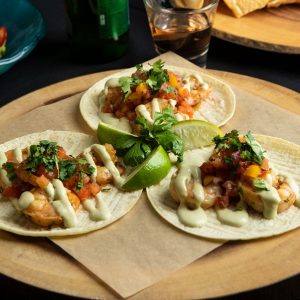 The Shrimp Xni-Pec Tacos are one of our favorite tacos. It has Pan-Roasted Shrimp, Yucatan Pico de Gallo, and Avocado Crema.
Bazaar Meat by José Andrés
Food lovers must try Bazaar Meat by José Andrés because it is not just a steakhouse. It is a culinary experience. Their playful dishes and crafted cocktails are some of the best Las Vegas has to offer. We recommend their Foie Gras Cotton Candy and Bagel & Lox Cone.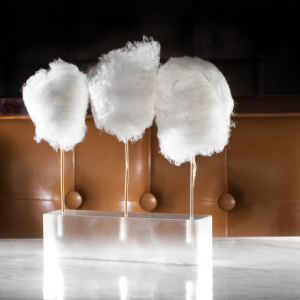 Who would imagine Foie Gras Cotton Candy? You have to take our word for it. It is amazing. It is a vanilla cotton candy that covers a small cube of Foie Gras. The flavors complement each other perfectly.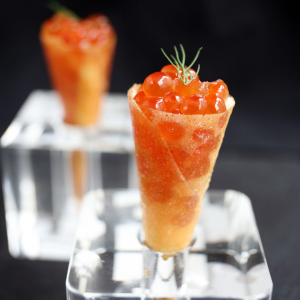 Bazaar Meat takes a breakfast classic and turns it into an elevated dinner staple. The Bagel & Lox Cone has crème friache, carelian caviar, gold leaf.
Click Here For The For Full Menu