Where to Watch Sports at SAHARA Las Vegas
Where To Be On Game Day
This year, do not watch the game at home; enjoy it in style because SAHARA Las Vegas is your game day destination. We have plenty to offer this season; we've put together our best spots to kick back and enjoy the show.
Azilo Ultra Pool
What's better than watching the game on the big screen? How about watching it on a 240′ by '40 screen wall poolside? Azilo Ultra Pool is our newest venue poised to bring you the best in entertainment and relaxation. Lounge in one of our day beds or cabanas while sipping on our hand-crafted cocktails under our screen wall.
It features the largest outdoor screen on the Las Vegas Strip. Every Monday during this football season, they host a football viewing party.
Uno Más Street Tacos + Spirits
Are you a fan of tacos and margaritas? If you are, then Uno Más Street Tacos + Spirits is a must-try restaurant for you during game day. Uno Mas was voted as having the best margarita by The Las Vegas Review-Journal.
CASBAR Lounge
Get ready for an elevated lounge experience as you visit our stylish CASBAR Lounge. You can enjoy top-notch spirits and cocktails in the perfect backdrop for conversations and sports viewing.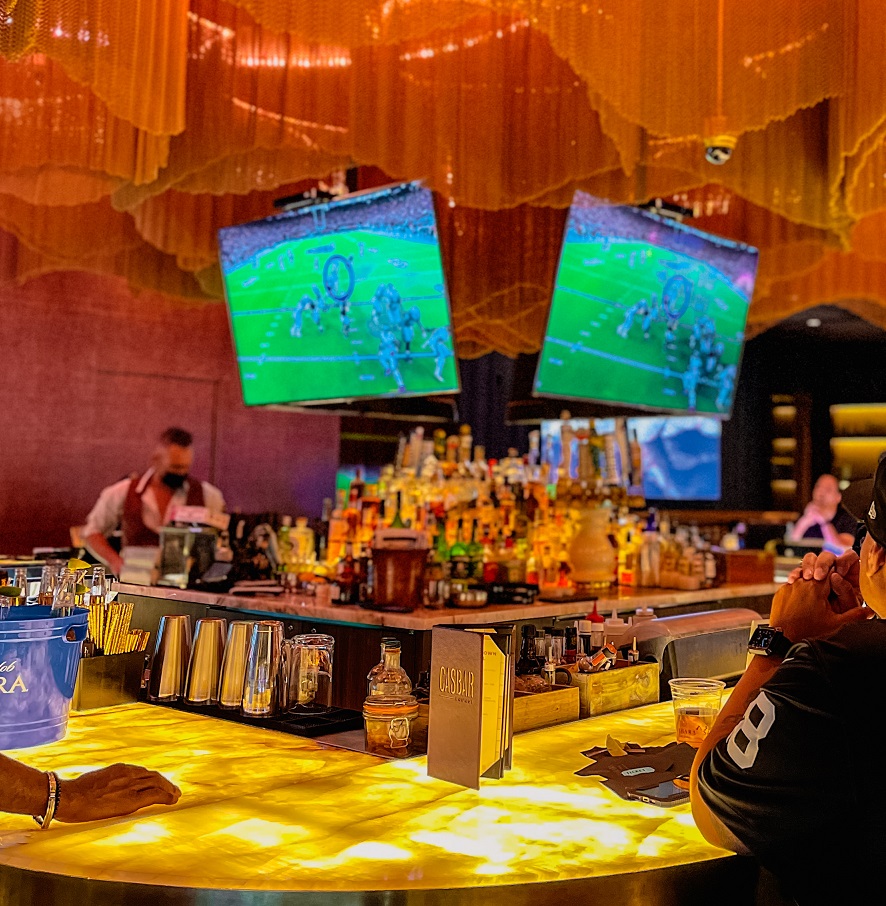 Chickie's & Pete's Crabhouse and Sports Bar
If you're from Philadelphia, you're probably familiar with Chickie's & Pete's. If you're unaware, it's named the #1 sports bar in all North America by ESPN. They're home to the world-famous Crabfries, Classic Philly Cheesesteak, and a lot of Seafood. The Chicke's & Pete's at SAHARA Las Vegas sports many big-screen TVs and a William Hill Sportsbook for easy game day betting.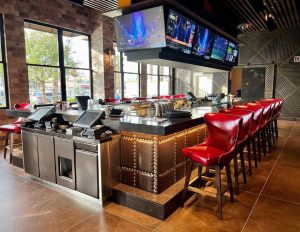 It's the perfect spot for watching all your favorite sporting events and is not only a favorite among both athletes and fans but is as popular for its unique sports bar experience. Every Raider's home game catch Raider Cody and his crew at Chickie's & Pete's for a live post-game podcast.