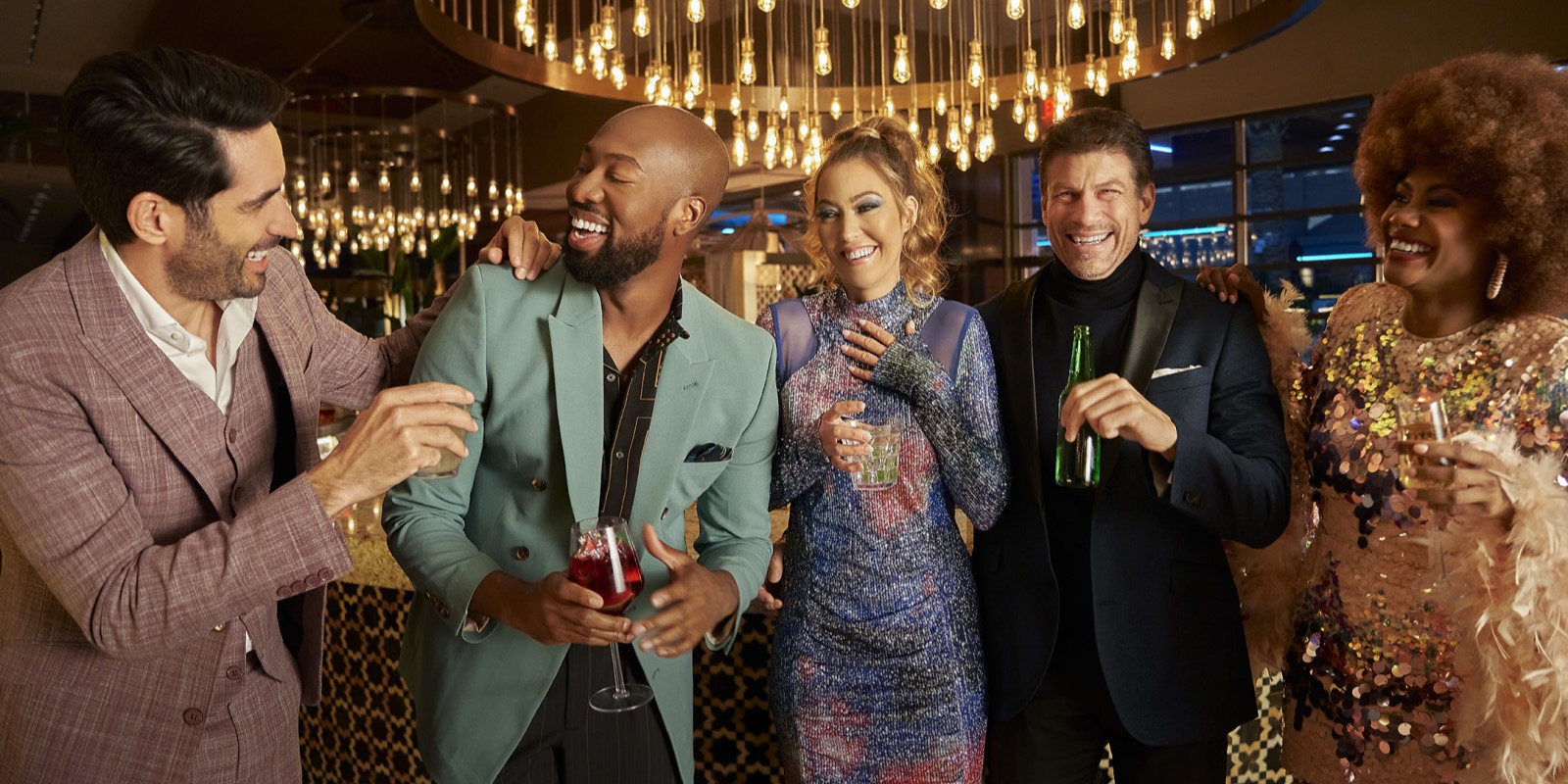 SAHARA Presents Unforgettable Events – Crafted Just for You!
Hand-Crafting One Unique Event at a Time
When it comes to hosting an event, leaving a lasting impression is crucial. At SAHARA Las Vegas, we create custom experiences that showcase your event's uniqueness and personality. Whether it's a corporate function, social gathering, or holiday celebration, our experts will design and deliver an outstanding experience tailored exclusively for you.

Under the leadership of Chris Bond, our Sales Team consists of experienced professionals with a combined expertise of 158 years! We attend to every detail, ensuring that every aspect of your event is meticulously tailored – from personalized logos throughout the property to bespoke beverages at our famous CASBAR Lounge and more.

Why SAHARA is Different

Our Senior National Sales Manager, Astrid Giffon, ensures that your event is tailor-made by listening to your needs and requirements. With creativity and attentiveness, Astrid guarantees a seamless and stress-free experience. Additionally, our team's expertise reaches beyond planning and execution. We offer unique venues, catering, and entertainment options, all under one roof.

The Right Space for You

Spanning 80,000 square feet, SAHARA offers a variety of indoor and outdoor venues, ballrooms, and a flexible meeting space. The conference area, which has undergone a complete refresh, exudes an elegant and professional ambiance. So, whether it's a traditional corporate meeting or a festive themed event, we are dedicated to crafting a personalized experience that exceeds expectations.

Trust SAHARA Las Vegas to create unforgettable meetings and events just for you!



Information to Cover Every Detail