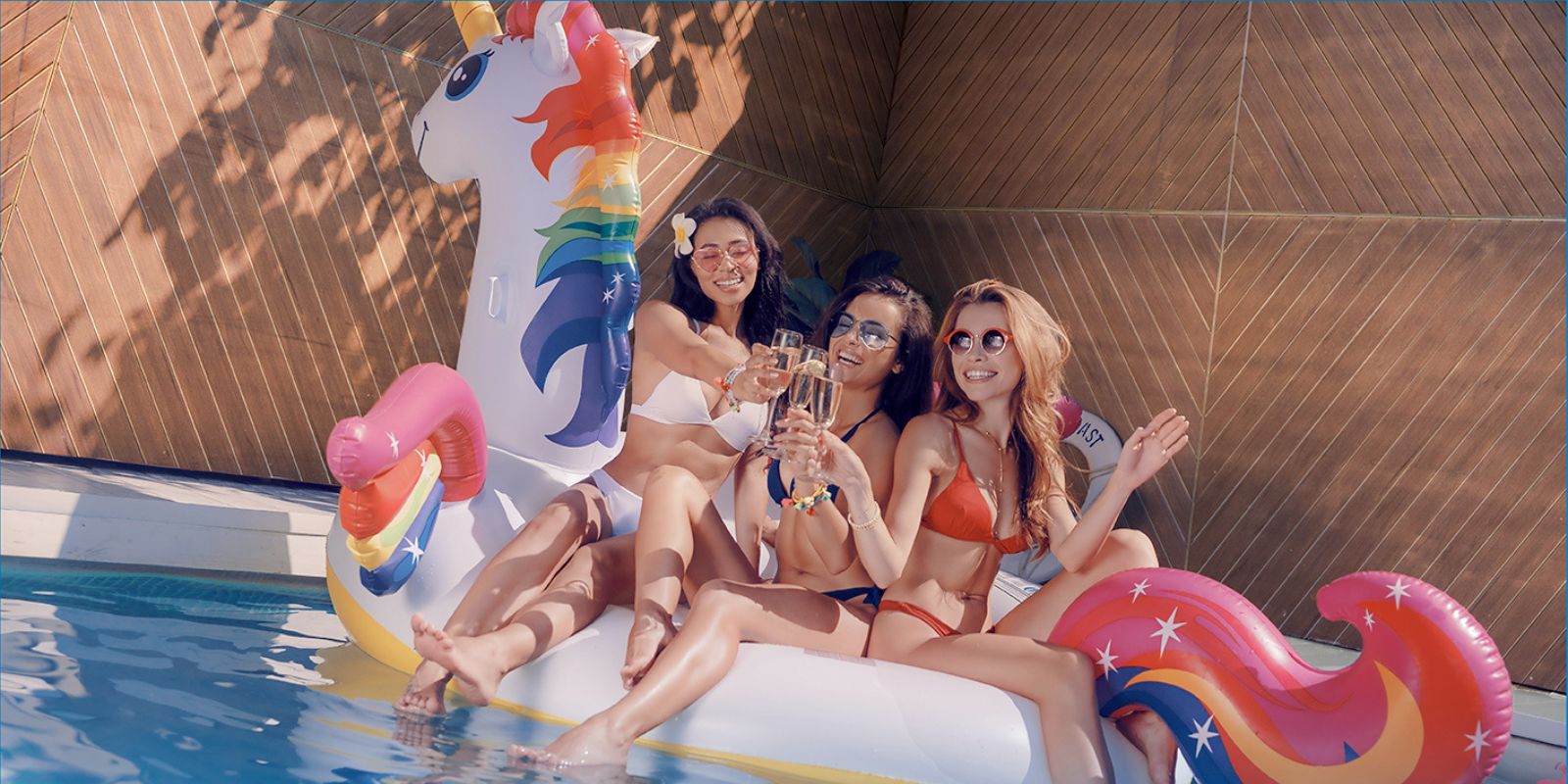 AZILO ULTRA POOL LIVE ENTERTAINMENT
Live DJs + High Energy!
AZILO at SAHARA is the premier spot for escaping the desert heat. The day club + high energy combine to create Las Vegas' most immersive Ultra Pool. Featuring sexy Moroccan décor while the music pumping through the speakers re-energizes you, AZILO boasts state-of-the-art visuals, lighting and sound packages that combine to envelop guests in a beautiful desert oasis.

---
DJ Quira | Every Thursday 12PM – 5PM!
Get blown away by the electrifying skills of DJ Quira! With a love for house music and inspiration from top House DJs, Quira has cemented her place in the industry. Heading to college in Seattle, Quira made a daring decision to relocate to Vegas to pursue her DJ dreams—all while completing her Marketing degree! With her unique blend of beauty, intelligence, and raw talent, DJ Quira creates an irresistible atmosphere that unites people through positive energy. See DJ Quira and feel the transformative power of music!

---
DJ Stephi K | Every Friday 12PM – 5PM!
Stephi K is an extraordinary, vivacious artist from Southern California with an unyielding passion for music and performing. Stephi fuses hip hop, house and old school into one distinct style that is entirely her own. With years of stage experience, Stephi K has a sound that will captivate any audience and leave them spellbound!

---
DJ Sara | Every Saturday 12PM – 5PM!
DJ Sara is a one-of-a-kind artist, combining her impressive vocal talents with acrobatics and dancing! At the age of 18, Sara began her career as a circus ringmaster—honing her craft into the captivating shows we see today. With an incomparable depth of experience, Sara intuitively understands what audiences want—and delivers exactly what they need! 

---
DJ Supa James | Every Sunday 12PM – 5PM!
Originally from Palm Springs and now a Las Vegas local, "Supa" James has an undeniable love for music and entertainment. He's one of the most sought-after Top 40 DJs on west coast radio, as well as satellite. However, Supa James isn't merely a disc jockey—he's an entertainer who's spreading his mixes all over the world. Don't miss his pulse-pounding performance! 

---
DJ Neco | Every Monday 12PM – 5PM!
Take a wild ride with Neco—the Brazilian-born DJ, producer, and acrobat extraordinaire! Featuring edgy beats and mixes, Neco combines his exceptional turntable skills with gravity-defying spins and flips. There's more! As a seasoned acrobatic artist, Nico plays a key role in Cirque du Soleil's Michael Jackson One. Don't miss this electrifying performer and brace yourself for a mesmerizing experience!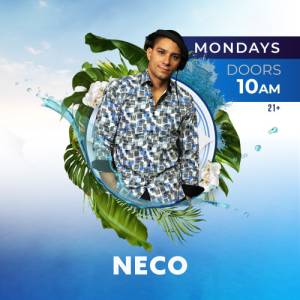 AZILO ULTRA POOL HOURS
FREE entry for guests 21+ and FREE parking
Open Daily | 10AM – 5PM